Marine Communication Systems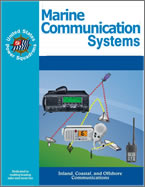 Learn about the various kinds of digital communication systems for different applications. Learn about VHF radios, Single Side Band for longer distance communication, and satellite systems. Understand voice communications and the use of digital selective calling (DSC), and get the skills you need for a day sail or long distance offshore adventures.
What's included?
Radio history, frequencies, and VHF communications
Global Maritime Distress and Safety System (GMDSS)
FCC rules and radio licenses
Radiotelephone operating procedures
Long-range radio communications
Radio maintenance
Other marine communication systems
This course is usually completed in seven two-hour sessions, followed by an exam.